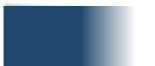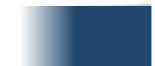 Co Registration Address: 20-22 Wenlock Road. London N1 7GU






"Imagine if every Thursday your shoes exploded if you tied them the usual way. That happens all the time with computers"
Jef Raskin
www.mountainstreamltd.co.uk
enquiries@mountainstreamltd.co.uk








Mountain Stream Ltd provide PC and Laptop repair and maintenance services in and around Reading. We have 20 years experience in Computer and IT related industries, including working for "Blue Chip" companies like Hewlett Packard and Fujitsu, as well as working on projects for organisations such as Orange, Barclays Bank, Sky, Ministry of Defence,The London Stock Exchange and others.
Centrally based, we are mobile and able to come to you if required. For all laptop repairs we are able to collect & return your computer, usually on the same day. Although we are unable to collect Desktop PC's we are able to attend your home or place of business at a time that suits you. We do not charge a Call Out fee or Collection Fee.
As well as having loads of experience in repair and maintenance, we're also well versed in things like website design (we did this one), database design, networking, printer set up and so on. Although we don't advertise these as part of our services, don't be afraid to ask. We're always open to proposals so give us a call.
Opening Hours
Monday - Friday : 09:00 - 18:00
Saturday: 09:00 - 18:00
Sunday: 10:00 - 16:00
Bank Holidays: Sunday Hours (except*)
*Christmas Day & Boxing Day - Closed
10% Student & Silver Surfer Discount
We offer a 10% discount off our labour rates to Students & Silver Surfers. No strings attached, no vouchers or codes required - just let us know at the time of booking your repair and we'll knock 10% off our labour rates.
In the case of fixed price repairs, such as laptop keyboard replacement, or any required parts this discount does not apply.
Our prices are available on each of the sections under our Services tab. Just click them for more details.






NO-FIX, NO-FEE
In plain language, if we say we can fix it and it turns out we can't, there's no fee. It doesn't matter if we've spent an hour or three on it, at your place or ours, no fee. In the unlikely event this happens we'll also do our best to find you a solution elsewhere.
If we agree to travel to diagnose a problem and find that it is beyond our ability to repair, or the machine is beyond repair, there's no fee.
However;
We must be given enough time to repair the problem, including taking the computer off-site if necessary.
If we can fix the computer by replacing parts and the customer refuses, or considers the cost of repair outweighs the cost of replacement, we have to charge for our time.
If more than one fault is reported and we can only fix one, we have to charge for our time.
If we're unable to repair because a customer prevents us from downloading new drivers, up to date virus definitions or other updates, we have to charge for our time.
For our full Terms and Conditions please click on the link at the bottom right corner of all of the pages in this site. They're quite big so we've made them available as a pdf file you can read or download. Clauses 6.3, 6.4 & 6.5 refer to our "No-Fix, No-Fee" policy.
Welcome to Mountain Stream Ltd - PC & Laptop Repairs in Reading



LIKE US - FOLLOW US - RECOMMEND US