THE DAY WE WENT TO SHIPLAKE
Most of our jobs are in Reading so it's nice occasionally to get a call for a job out in the country. Gives a chance to get some fresh air into the lungs. Recently we had a call from a very upset prospective customer in Shiplake. Before you knew it we were on our way to Oxfordshire, whistling a happy tune.
Our customer received an e-mail purporting to be from a family member that had a hyperlink. Although normally wary of such things they clicked on the link and then the problems started.
The laptop shut down immediately. When it was rebooted the user was unable to connect to his Wi-Fi router, began getting strange messages whenever he tried to use everyday applications and generally had a machine that was behaving very strangely.
Of course, by clicking on the hyperlink the customer had allowed a virus to infect the system. This one was particularly vicious as, aside from the problems noted above, it eradicated any usable restore point so doing a system restore was out of the question.
We were able to locate a good copy of the registry, made prior to the date of infection and, using a bootable CD, copy the good registry files into the system files. We ran loads of scans to make sure the system was clean afterwards, installed some high quality security software just to make sure he was fully protected in future and were able to redeliver a machine that was working better than it had been prior to the infection. And it connected to his Wi-Fi straight away!
Close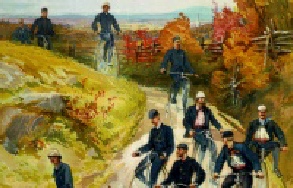 www.mountainstreamltd.co.uk