CPU/Motherboard Upgrades

Graphics Card (GPU) Upgrades

Power Supply (PSU) Upgrades

RAM (Memory) Upgrades

Hard Drive Upgrades

PCI-E Card Upgrades

Cooling System Upgrades
Depending on the age of your computer and the relatively low cost of components you may find it cheaper to upgrade aspects of your machine than spend hundreds on a new computer.
Mountain Stream Ltd have helped many customers with computer upgrades. Some of them just wanted a little more oomph, some required much greater performance for gaming. All of them were delighted with the results.
Sometimes just adding some more RAM can do the job. Other times a CPU upgrade or graphics card (GPU) upgrade may be required. Mountain Stream Ltd are happy to help you investigate the upgrade possibilities, source the required parts and fit them for you.
A couple of things to bear in mind when considering upgrading. PC's have far more scope for upgrading than laptops and some things are just impossible, for example you can't upgrade an AMD CPU with an Intel CPU (or vice versa).
It can seem daunting but luckily we're here to help so give us a call!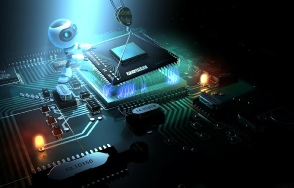 www.mountainstreamltd.co.uk
Our highly competitive rates are;
£34.95 per hour (1 hour minimum)
After 1 hour pro-rata to the next 30 minutes.
With upgrade jobs we are happy to agree a fixed fee as they can be time consuming.
We do not charge for VAT at this time
Go To Home Page

Copyright © Mountain Stream Ltd 2012-2017. Registered in England. Company Registration Nr: 7951320




LIKE US - FOLLOW US - RECOMMEND US
174 Castle Hill
Reading
RG1 7RP