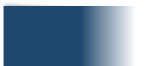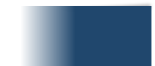 Co Registration Address: 20-22 Wenlock Road. London N1 7GU






"Imagine if every Thursday your shoes exploded if you tied them the usual way. That happens all the time with computers"
Jef Raskin
www.mountainstreamltd.co.uk
enquiries@mountainstreamltd.co.uk








Mountain Stream Ltd
174 Castle Hill
Reading
RG1 7RP
Tel: 01189 380096
Mob: 07771 365605
email: enquiries@mountainstreamltd.co.uk

Our Contact Details:
Contact Us
We cover an approximate 10 mile radius around Reading. The map and list below give a rough guide but are not definitive so please call if you aren't sure.
Arborfield, Barkham, Burghfield, Burghfield Common, Calcot, Caversham, Chobham Cove, Earley, Emmer Green, Earley, Goring, Henley-on-Thames, Hurst, Lower Earley, Mapledurham, Pangbourne, Purley, Purley-on-Thames, Shinfield, Shiplake, Sonning, Sonning Common, Swallowfield, Theale, Tidmarsh, Tilehurst, Twyford, Wargrave, Whitchurch-on-Thames, Winnersh, Wokingham, Woodley and more

If you'd rather contact us in writing please use the contact form You'll have to prove you are human by copying a "Capcha". We'd appreciate it if you could let us know how you found us by choosing one of the options on the scroll down list
Some of the areas we cover


Call Us





LIKE US - FOLLOW US - RECOMMEND US
22/6/17 - We have removed the contact form for now as we believe it may have been vulnerable to SQL injections. When this happens a site can be "hijacked" and used for the sending of spam email. Unfortunately, we have been the victim of this activity recently.
The removal of the contact form is purely to protect the integrity of the website. We never have stored any customer data sent using the form. The form merely forwarded the query as an email.
In the meantime please feel free to contact us using the details above.