Slow Computers Repaired

PC Operating System Repairs

Slow Boot-Time/Start-Up Repairs

Overheating PC Repairs

CPU/Heatsink Cleaning

Motherboard Replacement

PSU Replacement

Operating System Reinstallation

CPU/Heatsink Replacement

Virus & Malware Removal

"Blue Screen of Death" Issues Resolved

Data Recovery......and more
For PC repairs in Reading and desktop computer repairs in Reading, Mountain Stream Ltd are your local experts. Centrally based, we are mobile, flexible and offer great service and excellent value for money.
Read what some of our satisfied customers have to say about computer repairs we've carried out for them.
If you are within our coverage area we are able to attend promptly or at a time that is convenient for you, including weekends and Bank Holidays. We do not charge any Call-Out fees for onsite PC repairs within our coverage area.
Whether your computer problem is related to the Operating System, third party software, hardware, virus infection or other, Mountain Stream Ltd are experts in all aspects of PC repair.
Unless spare parts are required most PC repairs are completed on a Same Day service. If your computer repair is non-urgent we suggest booking a weekend or evening time as these tend to be less busy.
For PC repairs that are likely to take longer than normal we are happy to agree a fixed fee.
Mountain Stream Ltd provide a "No-Fix, No Fee" guarantee. See our About Us tab for more details.
Call or contact us using our contact form now. The sooner you do the faster your computer will be working again.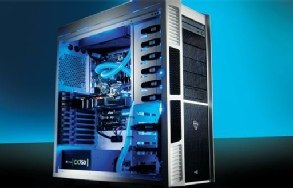 Our highly competitive rates are:
£34.95 per hour (minimum of 1 hour)
After 1st hour, pro-rata to the next 30 minutes
We do not charge a Call-Out or diagnostic fee for jobs within our coverage area.
We do not charge VAT at this time
www.mountainstreamltd.co.uk
Go To Home Page
Copyright © Mountain Stream Ltd 2012-2017. Registered in England. Company Registration Nr: 7951320


LIKE US - FOLLOW US - RECOMMEND US



Computer Repairs in Reading


WE DON'T JUST REPAIR DESKTOP PC'S THOUGH, CHECK OUT SOME OF OUR OTHER SERVICES
If you are using a smart phone or other mobile device you should have been redirected to our PC Repairs Mobile Site Page. If you haven't and you would like to be click the icon below to go to our Mobile Site


174 Castle Hill
Reading
RG1 7RP