Photographs recovered

Financial Documents Recovered

Music Files Recovered

Films Recovered

Emails Recovered

Even From Dead Hard Drives

As Long As You Act Quickly!!
*If the actual disc is badly physically damaged the services of a dedicated data recovery company may be required. This can be an expensive process.
What happens when files are deleted, whether by accident or deliberately? Unless they have been electronically shredded, or there has been catastrophic Hard Drive failure*, when files are deleted the computer makes the files sectors they occupy on the Hard Drive available to be overwritten and removes references to them in the directory structure. This might not happen immediately. If we're lucky we can get there in time.
Mountain Stream Ltd have recovered 1000's of photos, documents and other important data for customers in the past. Even if your Hard Drive has died it is likely that we will be able to recover your files and move them to another location.
The quicker you act the more chance of success. If you have deleted files and the Hard Drive is still working try not to use the computer and don't turn it off. If the Hard Drive has died we'll remove it and use a range of options that have proved successful in the past.
ACT QUICKLY - CALL US!!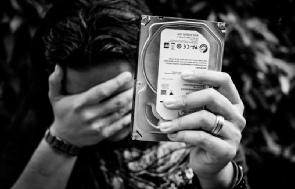 Our highly competitive rates are;
£34.95 hourly rate (minimum 1 hour). Pro- rata to the next 30 minutes after 1 hour.
Data Recovery can be very time consuming therefore we normally agree a fixed fee with our customers based upon the amount of data involved, where it has to be restored to and if this involves an OS reinstallation
We do not charge VAT at this time.
www.mountainstreamltd.co.uk
Go To Home Page

Copyright © Mountain Stream Ltd 2012-2017. Registered in England. Company Registration Nr: 7951320




LIKE US - FOLLOW US - RECOMMEND US
174 Castle Hill
Reading
RG1 7RP